Very short spreads, indecisive races and a splendid weather, these were the perfect conditions for a successfull final on the Catalunya circuit for the TCR Benelux 2018. And at the end, two splendid champions, Jean-Karl Vernay and the Leopard Lukoil Team emerged to earn the berth !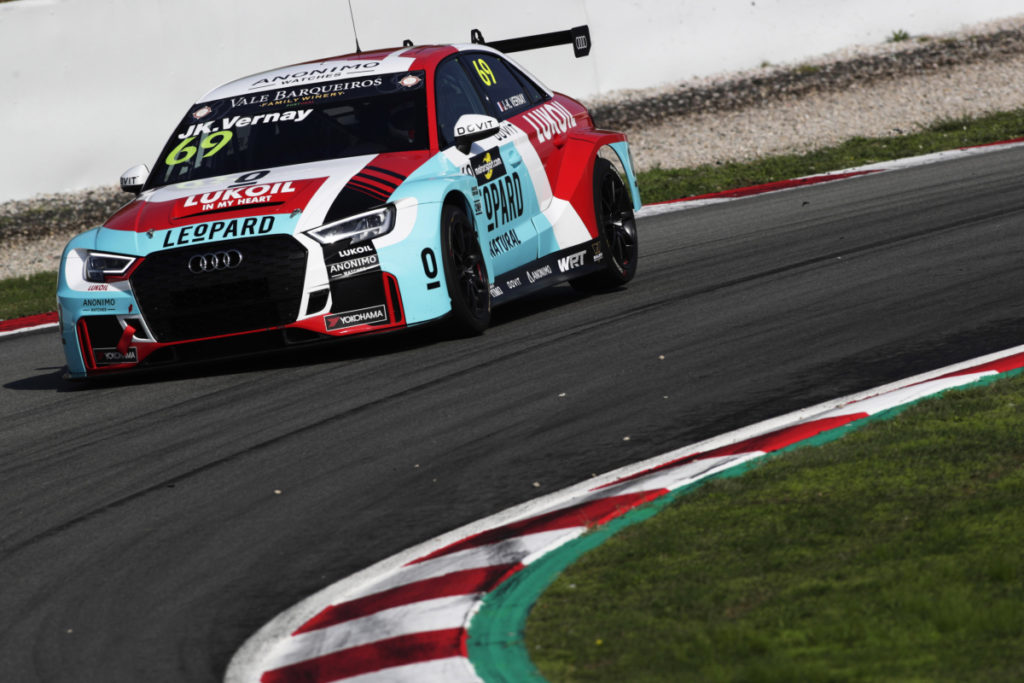 Race 1: Jay Kay reverses the flow
Jean-Karl Vernay (Audi RS3LMS #69 Leopard Lukoil Team) arrived in Barcelona with two small points behind Maxime Potty (Volkswagen Golf GTI TCR #88 Comtoyou Racing). Motivated like never before, the French featured during Race 1, ignoring his poor qualification and quickly taking the lead of the TCR Benelux. Nothing could stop the Frenchman who, thanks to this new success, finally scored double by taking the lead of the championship. On his side, Maxime Potty didn't manage to do better than a 3rd place. Despite electrical problems, Julien Briché(Peugeot 308TCR #4 JSB Compétition) finished 2nd. Marie Baus-Coppens (Cupra Leon TCR #21 JSB Compétition) finished with a beautiful 4th place. Danny Kroes (Cupra Leon TCR #38 PCR Sport) and Stefano Comini (Honda Civic Type R TCR #42 Autodis Racing by THX) were more unlucky and forced to abandon.
Race 2: Game, set, match for Vernay
The red and turquoise Audi RS3 pilot was also competitive during Race 2. Finishing his season with a last victory by overcoming everyone, Jean-Karl Vernay gloriously took the crown of the 2018 TCR Benelux ! Less than twelve months after his TCR International title, the former single-seater hope adds a new title to his Palmarés. "A title is a title", smiles Jean-Karl. "Unlike our rivals, we were unlucky this season, but we never gave up. I dedicate this crown to my team and all the partners that supported me like never before." More unfortunate this weekend, Stefano Comini took the second place of this Sunday's battle.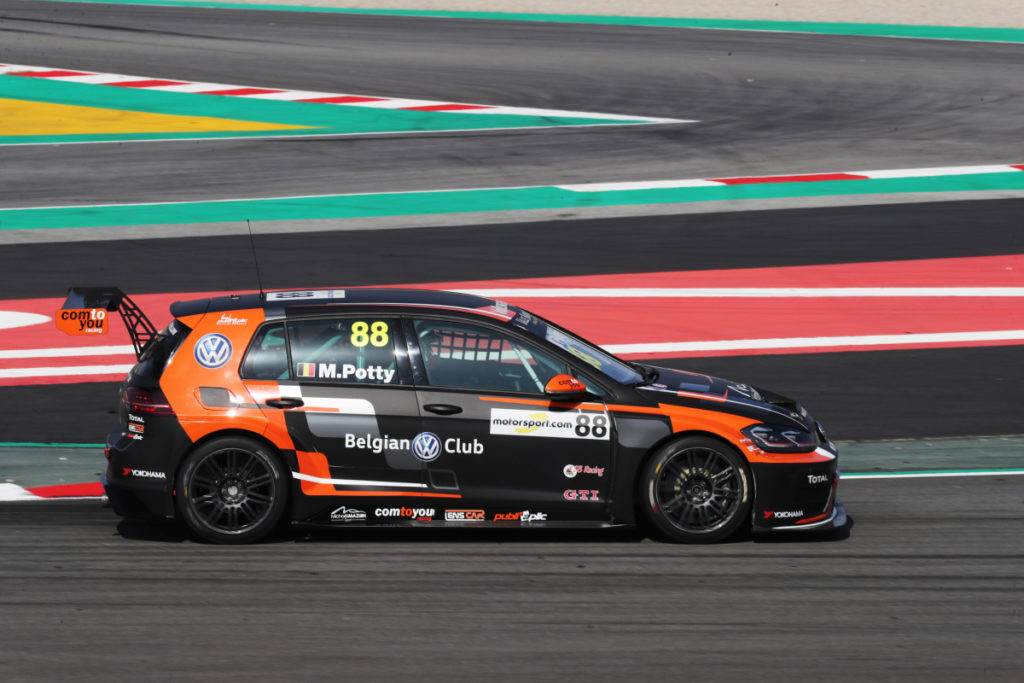 Maxime Potty gave everything to try to defeat Vernay but it wasn't enough. Delayed after driving into the gravel pit, the Comtoyou Racing driver would finish, like on Saturday, on the smaller step of the podium. "Even if I am disappointed of missing the title, there were many positive things during this season", says the former kartman. "I showed what I was worth facing more skilled racers than I. I'll be there in 2019 to get even !" Marie Baus-Coppens finishes on the 4th place again. Despite having to abandon while entering the last lap because of a hole in the radiator, Julien Briché finishes 3rd of the championship. "I was hoping to finish with a better championship rank but that is the way it is. My biggest satisfaction is that the Peugeot 308TCR was working really well", says the JSB Compétition owner and driver.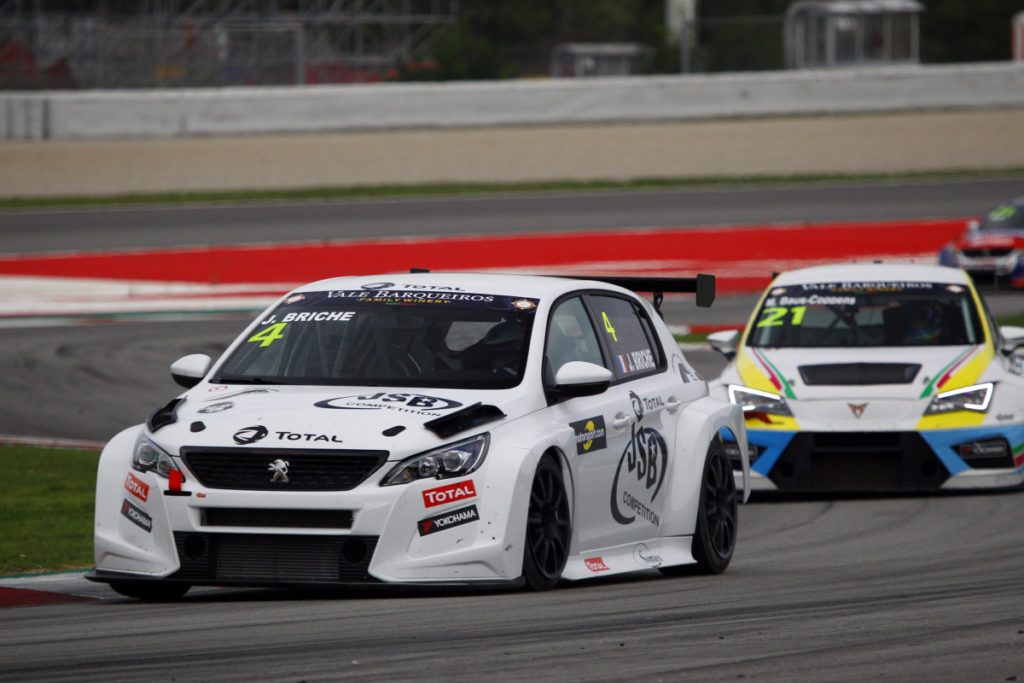 Teams: It seems that three is the magic number for Leopard Lukoil
Leopard Lukoil Team was almost certain to win the title in the teams championship when arriving in Catalunya. Only the Comtoyou Racing team could still worry them. Thanks to Vernay's victory during Race 1, the team from Luxemburg, which counts the WRT Belgians among it's ranks, won the title of the team championship. "In three TCR Benelux seasons, this is our 3rd team title", says the WRT Team Principal Vincent Vosse, smiling. "We have committed ourselves in every championship, we aim for the title and, once again, we demonstrated what our strengh was by giving us at 200% until the last race. Jean-Karl Vernay is a magnificent champion for the TCR Benelux as well as for us, it is always a pleasure to support this national competition and all the efforts that are made around it to offer the best possible spectacle."
The curtain has now come down on this new TCR Benelux season. We will see you in a few month for the 2019 vintage kick-start which already promises to be thrilling.