The TCR Benelux couldn't have hoped for a better starting grid for the 2018 final. No less than five racing drivers mathematically have their chances to win the title during this season's finale. After Zandvoort, Spa-Francorchamps, Hungaroring and Assen, the Spanish circuit of Barcelona, well-known by all the Formula 1 fans, is one of the racers favourite circuits and should offer great battles at all levels !
This is the opportunity for the TCR Benelux promoter Cédric Hennau to preface this last season's meeting. "Two young guns with sharp teeth will face three Touring Cars experts : we couldn't have hoped for a better scenario for this Grand Final", he says. "This is exactly what we want to promote with the TCR Benelux by allowing young talents to reveal themselves next to great names in motorsport. To still have five racers running for the title demonstrates all the competitiveness of our championship. We are certain that this last round will bring us a true firework full of events."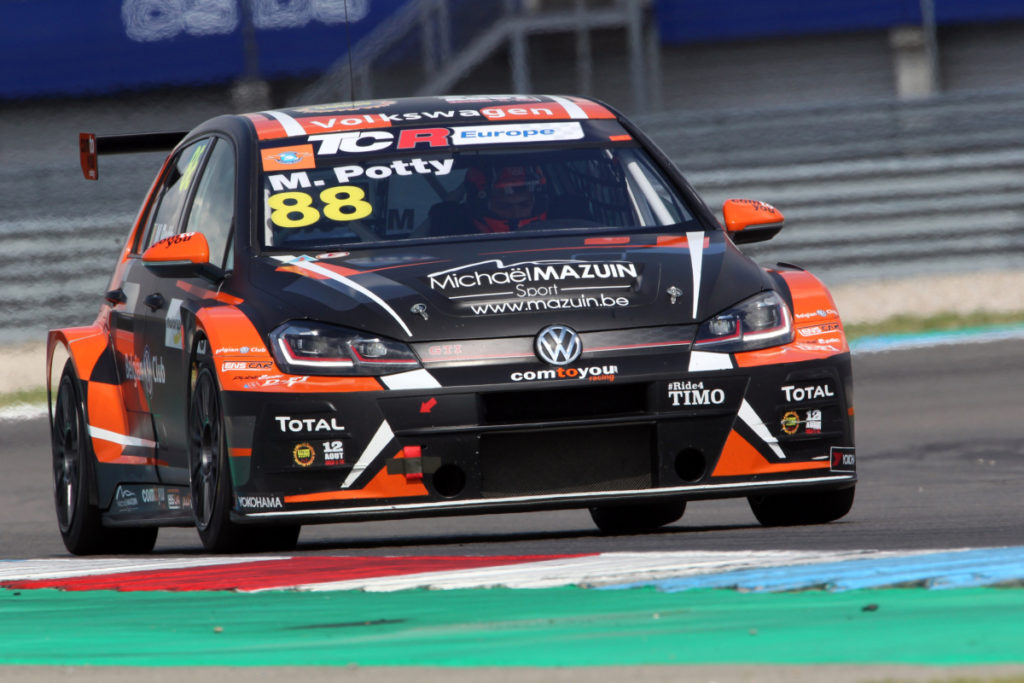 With a score of 113 points, Maxime Potty comes to Catalonia in a position of leadership and with the firm intention to win the title in motorsport, he who made his circuit debut thanks to the TCR Benelux two years ago. The Volkswagen Golf GTI TCR#88 from Comtoyou Racing driver will be able to count on a prime wingman in the person of Nathanaël Berthon, WTCR racer for the Belgian Team, who will also drive a Audi RS3 LMS ! Rough !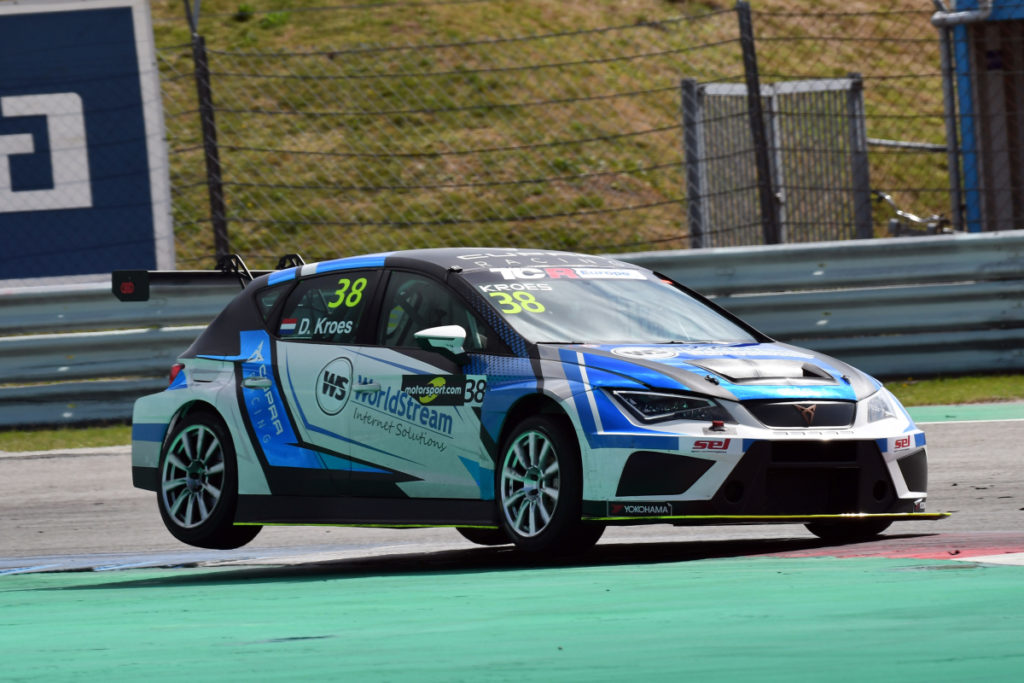 However, Potty will have to beware of Jean-Karl Vernay (Audi RS3 LMS #69 Leopard Lukoil Team) and of Danny Kroes (Cupra Léon TCR #38 PCR Sport) who are right behind him in the overall ranking. One single result in favour of one of the three protagonists can change the outcome of the championship. Vernay is only 4 units behind while Kroes is at only 6 points from the top and will want to offer to the Nerderlands his first TCR Benelux title.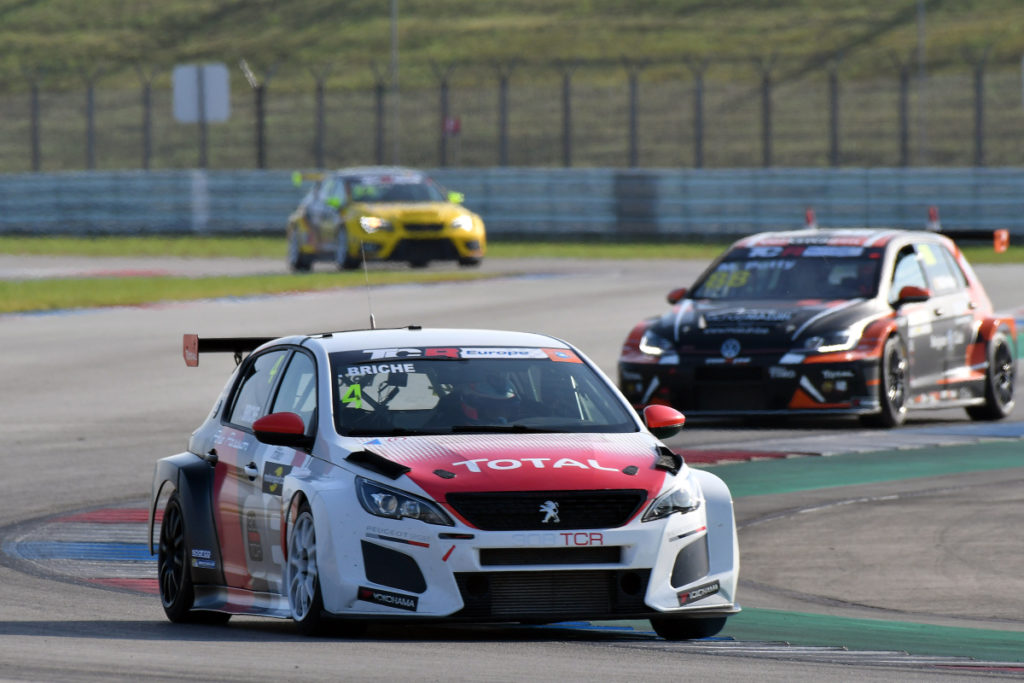 With 23 points behind, Julien Briché (Peugeot 308TCR #4 JSB Compétition) can also be crowned champion Sunday afternoon. Furthermore, the French pilot will have the advantage to come back to a circuit he already raced on three weeks ago during the Peugeot 308 Racing Cup. Signing a very strong season-ending, Stefano Comini (Honda Civic Type-R TCR #42 Autodis Racing by THX) will be determined to beat everyone to the punch.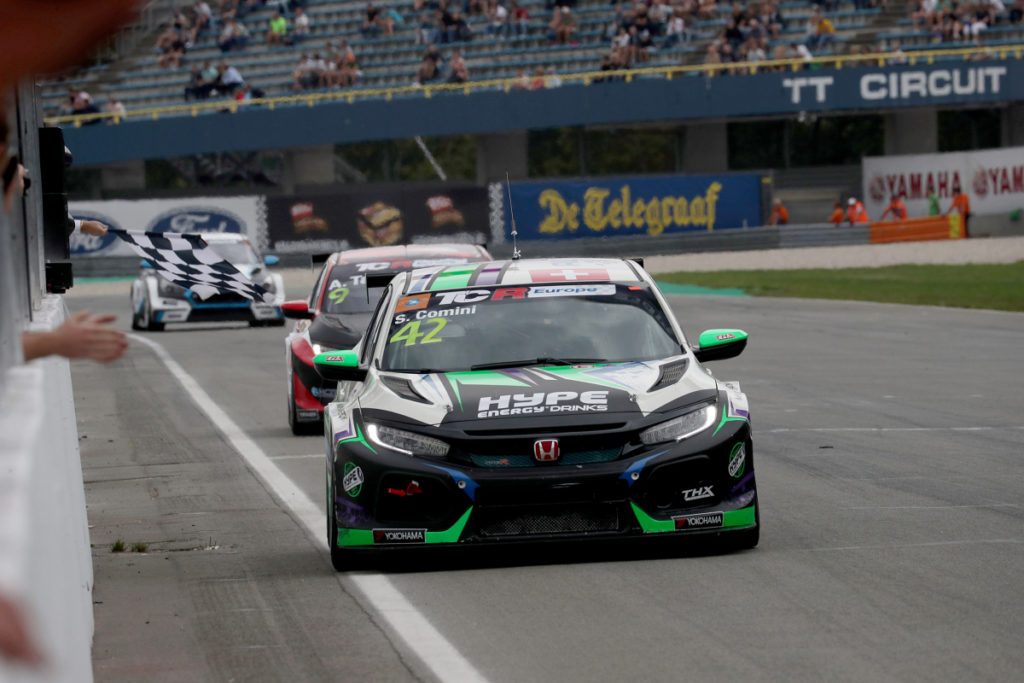 Pay also attention to the outsiders who will certainly be the arbitrators of this 5 contestants match which promises to be really tight. Marie Baus-Coppens (Cupra Léon TCR #21 JSB Compétition) and Peter Terting Hyundai i30 TCR #15 Autodis Racing by Piro-Sports) will be determined to end their season on a positive note. Finally, the fight for the crown in the team championship will rage between Leopard Lukoil Team and Comtoyou Racing, even if the team settled in Waterloo will need a huge turn of events to be able to overcome its opponent.
After two free tryout sessions on Friday at 11h55 and 16h05 and the qualifications on Saturday at 11h45, the two TCR Benelux races will take place Saturday at 17h30 and Sunday at 15h55.
Drivers championship : 1. Maxime Potty 113 points ; 2. Jean-Karl Vernay 109 ; 3. Danny Kroes 107 ; 4. Julien Briché 94 ; 5. Stefano Comini 90 ; 6. Loris Cencetti 85 7. Cedric Piro 56 ; 8. Marie Baus-Coppens 56 ; 9. Jaap Van Lagen 55 ; 10. Peter Terting 16
Teams championship : 1. Leopard Lukoil Team 168 points ; 2. Comtoyou Racing 119 ; 3. PCR Sport 111 ; 4. JSB Compétition 110 ; 5. Autodis Racing by THX 95 ; 6. Autodis Racing by Piro-Sports 81